Pathology services at New Life hospitals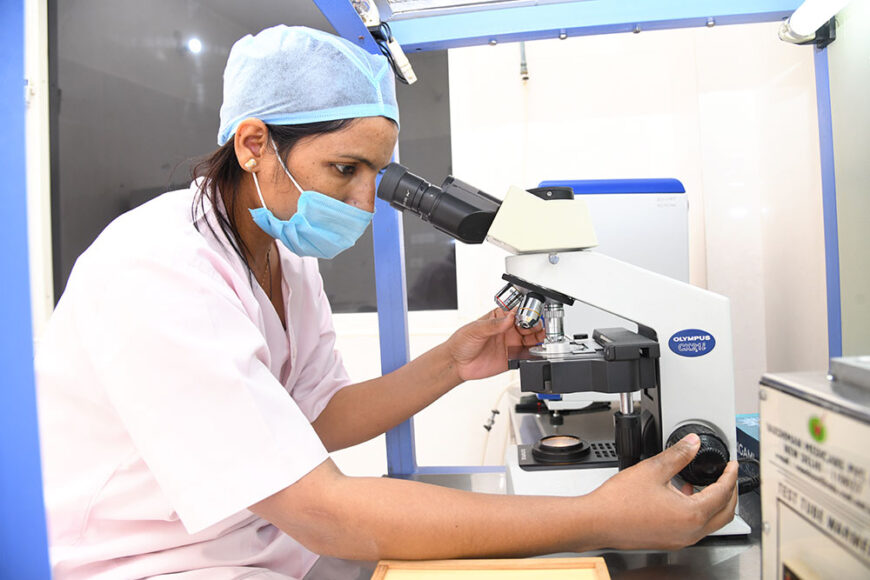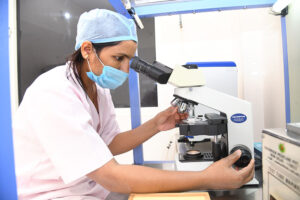 Pathology comes as a medical specialty that helps the expert in determining the cause and nature of a health issue or disease by diagnosing the body tissues (biopsies and pap smears) and bodily fluids (blood and urine).
After obtaining the same results, the doctors at New life hospitals can easily determine the core issues with the patient and further recommend him with the best treatment option.
Pathology is common for the new born child as the medical experts will check for any genetic issues via blood test. The procedures includes a list of blood tests, biopsies and a list of other pathology tests to avert, diagnose and treat random infections, allergies and other health issues.
How this process works?
Each of us must have gone through a pathology test at least once in our life. Still, not many of us know what happens in those pathology labs, after the blood or urine sample is taken.
At New life hospitals, we have a team of professional medical experts, from blood sample collectors and couriers to lab technicians, medical experts and pathologists. All of these professional medical experts, while using the state of art medical technology, create an efficient system that ensures timely and appropriate testing round the clock.
This further means that you don't need to wait for hours and days in order to get your blood test or urine test reports. With that report, the doctors at New life hospitals can thoroughly check your health condition and recommends the best treatment option( if required) at our facility.
We are supported by a list of pathology labs stationed across various parts of Uttar Pradesh and NCR.. Each of these pathology labs are backed by a panel of expert medical professionals that are coming on board with years of experience in their field.
We also have our in-house pathology lab that accommodates the same expertise. So, we only have to deal with our partner labs when and wherever required. The pathology lab further consists of random departments like hematology, microbiology, biochemistry and genetics.
Why and when you must opt for Pathology services at New Life hospitals?
You may require or you must opt for Pathology services in the following cases:
Issues regarding Blood clotting –hematologist at New life hospital will conduct the blood tests to check and confirm whether you having hemophilia, and recommends you with the required treatment option
Once you are facing issues with any infection or virus– You may need to consult with our expert medical microbiologist or doctor who will help you in diagnosing the root cause of the issue. Based on the results, you will be recommended with the required treatment.
Issues with pregnancy – An ART specialist or embryologist will help you to check, diagnose and, wherever required, treat the given infertility issues.
Why you must trust best Pathology services at New Life hospitals?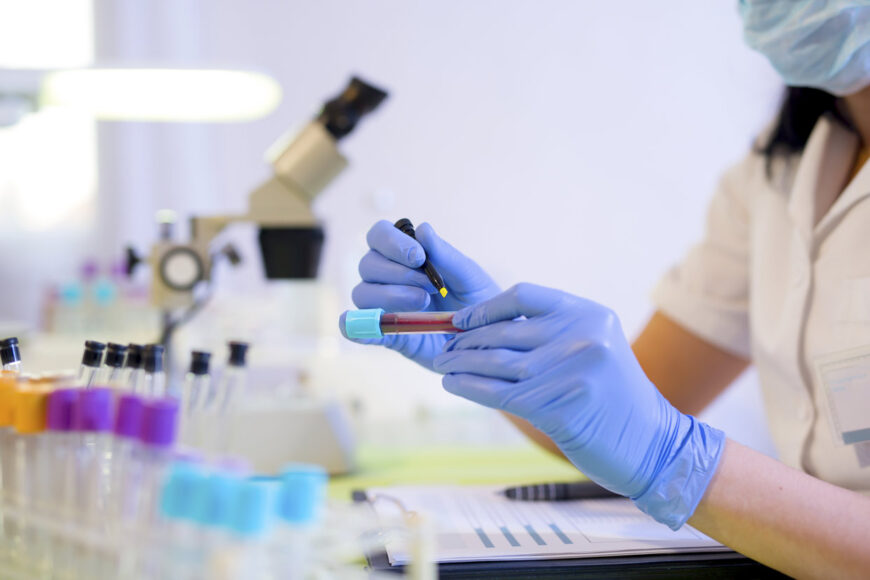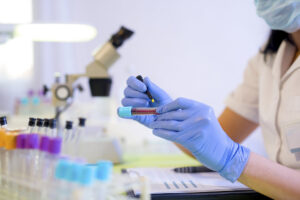 At New hospitals, we are supported by an expert team of medical specialists and scientists who thoroughly study and observe samples secured from a person's body to find the core reason behind any specific health issue or diseases.
The team further consists of best pathologists that are either doctors with specialized laboratory training or medical experts in the same domain, as well as biomedical doctors.
On the other side, most of the Doctors and health experts look forward to pathologists in order to gain a deep insight into the nature and criticality of a patient's illness, to ensure bringing them the best possible treatment.
Contact one of our patients support team today or simply leave your details in the provided form and one of our representatives will help you with the requisite.