Infrastructure
Andrology Lab
We follow World Health Organization guidelines for Semen Analysis with different staining solutions for better visualization of sperms for the counts and assessment of morphology and motility and capture of images.
Embryology Lab
Our embryology lab is designed from the collective research, knowledge, and experience that our team of experts has earned over the last 25+ years. This is our best attempt to simulate the conditions inside the female reproductive tract where life begins. Equipped with state-of-the-art incubators and micromanipulators, this is isolated from the outside world with tight seals and the environment is pressurized which allows strict control of temperature, humidity, and air purity.
Vitrification Method
We strongly believe in combining well-established clinical practices with the newest validated laboratory methods for our patients. Vitrification is a method of cryopreserving your oocytes or embryos so they can be stored for future use. Vitrification is superior to the more commonly used method of slow cooling because it decreases the chances of cell damage, improving patient outcomes.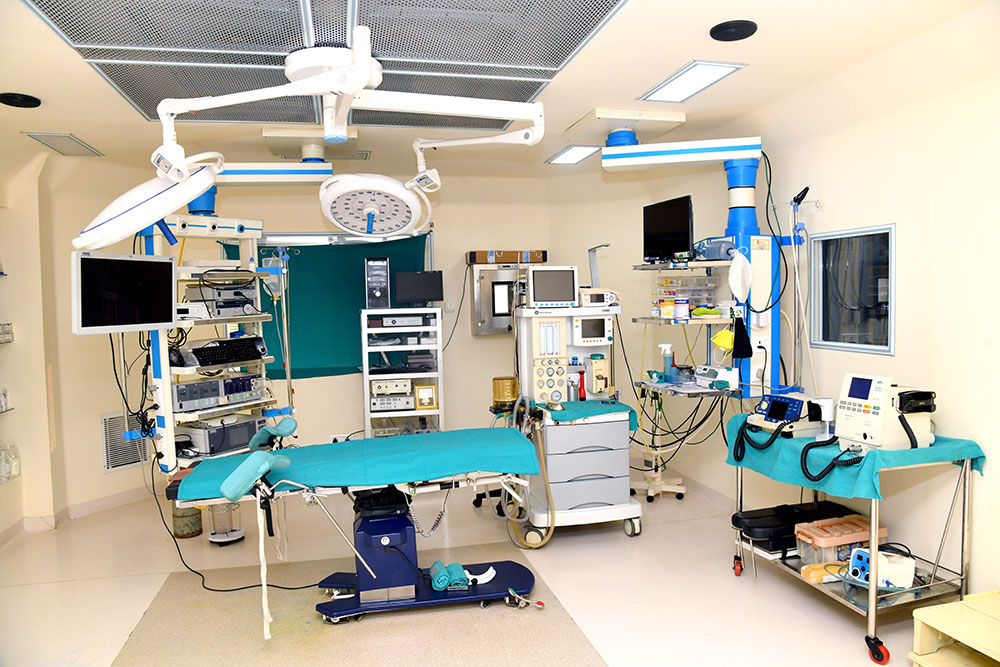 We have 3 modular operation theatres in NewLife Hospital each dedicated to specified work. 1st O.T is adjacent to the IVF lab and is designed for ovum pickups and Embryo transfers. 2nd O.T is dedicated to laparoscopic and hysteroscopic operations. 3rd O.T is for obstetrical uses
The in vitro fertilization journey begins in a procedure room closely adjacent to the IVF lab,
where a woman's eggs (oocytes) are taken out from her ovaries with a thin ultrasound-guided needle. Women can go home within a few hours after oocyte retrieval. The harvested eggs are immediately transferred to the adjacent IVF lab. Our embryologist identifies the mature eggs under magnification and prepares them for their introduction to sperm.
NICU
Wards
Pharmacy
Pathology Lab
Labour Room
Canteen
Quality Control
NewLife Hospital has always been at the forefront of introducing cutting-edge technologies, practices, and procedures. Our center is fully compliant with ICMR (Indian Council of Medical Research) standards and audited by international experts to ensure Quality Assurance & Quality Control measures. This enables us to adhere to international standards required for a laboratory and ensure they are up to date with the latest in technology, processes, and procedures.