About us
New Life hospital is in constant pursuit of addressing different aspects of women health and mental wellbeing along with fertility treatment.
We are recognized for affordable, high-quality medical services for IVF, Gynae Endoscopy, High-risk Pregnancy treatment and Psychiatry with a team of medical experts enriched with experience working on evidence-based medicine.
Why Choose Us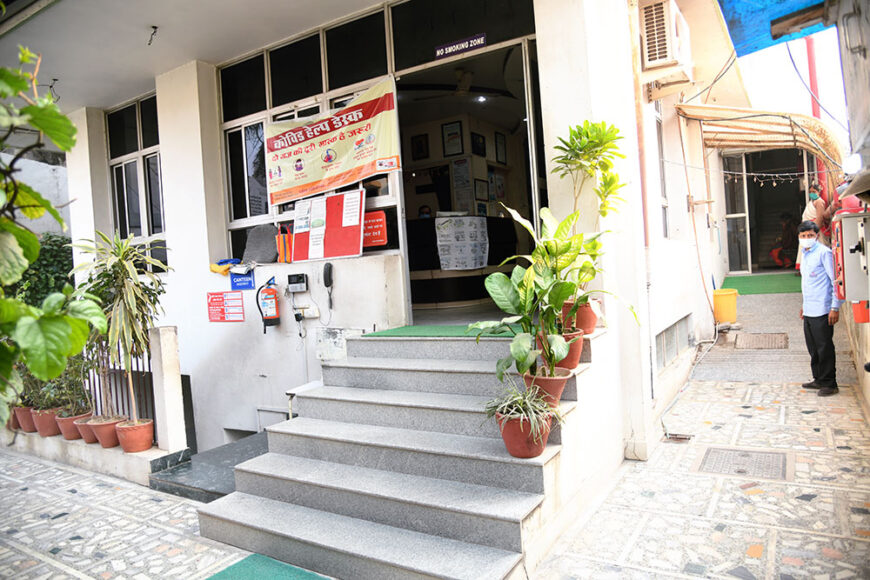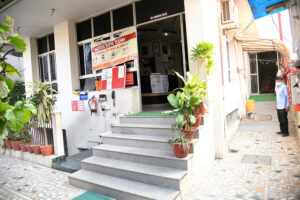 If you are a couple planning a family and feel you need expert medical assistance, rest assured, we are best laparoscopic surgeon hospital in varanasi to help you. Just give us a call or contact us.
We are dedicated towards couples in realizing their dream to have a healthy child.
First centre in Varanasi to offer total solutions for male and female infertility with surgical sperm retrieval for poor or absent sperm counts. We take pride in having 10,000 IUI and IVF babies to our credit and delivering them and still counting..
First centre in the Eastern UP for Egg freezing and Sperm Banking, we do social egg freezing and also for cancer patients. Unique facility for testicular tissue, embryo cryofreezing
First Gynae Laparoscopy training centre in eastern UP,Advance gynae laparoscopy and hysteroscopy centrewe offer a complete solution for Gynae endoscopy like fertility enhancing surgeries, surgeries for fibroids uterus, ovarian tumors, ectopic pregnancy, endometriosis and prolapse uterus, vault suspension and urogynecological surgeries.
Centre for comprehensive women care under one roof maternity
Intensive New-born care
First prize by Nagar Nigam in Swachh Sarveksham.
Our Vision
To be the ultimate women healthcare destination
Our Mission
To provide clinically best possible patient care to the community in a distinctive manner.
Value Proposition
We strive to stay at the forefront of research, education and innovation – evaluating new drugs and clinical techniques – and to deliver the highest quality patient care.
Success for New Life Advanced Fertility Center means "healthy babies and happy families"
Our Philosophy
Patient-First Philosophy: We believe in a healthy patient-doctor relationship which is the heart of good health care and respect the rights of patients by the open-handed provision of medical information.
To provide high-quality, cost-effective medical care fairly and without partiality by creating excellent teamwork through mutual trust among hospital staff. Constant efforts to maintain and improve treatment safety.
People are individuals. We assess and treat them according to their needs.
We're caring, truthful and honest
We follow Primum non-nocere- First do no harm.
What makes us different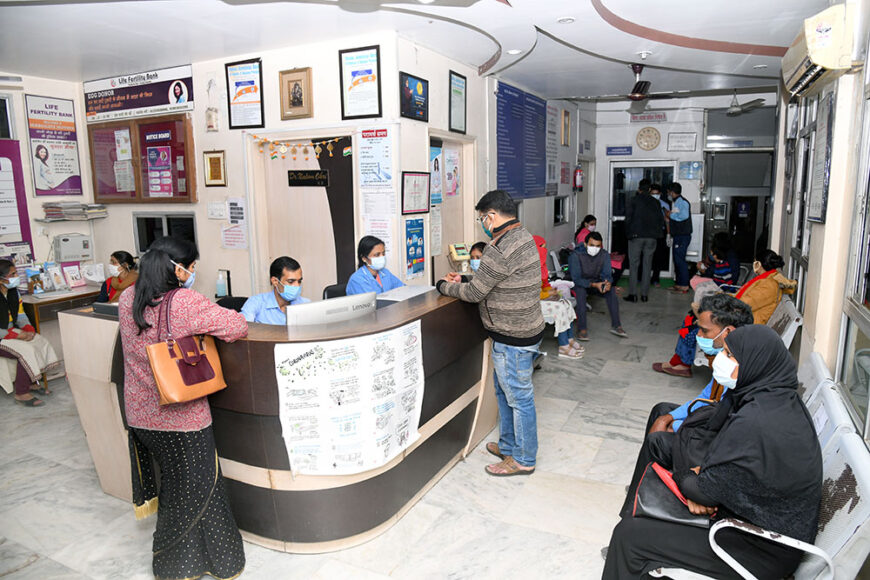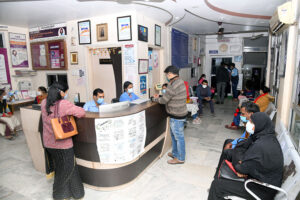 We pride ourselves on having comprehensive woman care and fertility treatment under one roof. We have many firsts in the field of Gynae and Obstetric front
We have remained at the forefront of modern advances in infertility care, all the while maintaining the highest degrees of scientific credibility.
People come to us with a dream of their own and with exceptions. We are there to support them at all times and thus all our clinics are staffed with understanding and concerned doctors, who will strive to make your treatment comfortable. The ambiance and environment of the clinics are planned to be calming and comforting.
We assure to share each and every piece of relevant information about your treatment so that you are kept educated at all times about your selection and its possible outcome. We have precisely exclusive patient witness system, where you can observe and be comfortable, with how our embryologist is handling the individual sample with extreme care and accuracy.
This assurance of transparency will help you to be prepared for all probable answers, whatever the outcome, your journey has been one of hope, and will have the confidence to accept the result.
We realize that fertility treatment is stressful, and our staff go above and beyond to make sure that your experience is both stress-free and successful. The focus is always on you as the patient, and by identifying what makes your case unique, we achieve superior results.
At New Life Advanced Fertility Center, we help you make the right choices and be confident that everything possible will be done to the highest possible standards. Here, you will benefit from a wealth of knowledge and unrivaled experience that our fertility specialists gain through research. Not only that, we use our skills to gain a genuine understanding of your individual situation and share our knowledge with you in a meaningful way.
We believe that every patient is individual and as such, their care should be individual rather than the following standard, rigid protocols based on age or medical history alone, we take care to monitor the patient intensively, using blood tests and scans, to pick up the slightest changes which will impact on the choice of medications and timings of treatment.
we need to be available seven days a week, Which is why our staff work around the clock, at weekends and on Bank Holidays when the patient needs them.
We believe it is this attention to detail and dedication of our staff that contribute to our excellent results.
We also believe in using the most up-to-date technologies and pioneering new techniques.
Experience Counts
Our specialists have a treasure trove of experience in IVF, fertility treatment, gynae endoscopy, and maternity. and will provide counseling about the treatment, its process, assess changes in parenthood and give honest advice, preview individual physical parameters, clear doubts, and have a very meaningful interaction that prepares you to take the first steps towards making your dream come true. As a result of practicing successful Reproductive Medicine, we have been able to finely tune our approach to the complex medical details and issues involved in helping couples become new parents.
Our Values
We are committed to providing the highest standards of treatment and care adapting these to individual needs.
We welcome the opportunity to provide a variety of services under one roof! We offer world-renowned infertility and IVF services, as well as a leading egg donor, and surrogacy.
"We're committed to quality – we work hard to deliver the highest standards of treatment and care consistently with compassion and empathy, passion and enthusiasm
We are flexible in our approach – whether it is patient care, staff management, and development – We are caring and honest – we give our patients the best chance of a successful outcome, even if it's not the one expected or hoped for at the beginning
People come to us with their dream. Our passion matches that of those who come to us; we cared enough to be first, and our patients deserve nothing less.
We're enthusiastic – we're committed to research and want to move the field forward
We're ambitious – we're keen to expand geographically and allow more prospective parents to fulfill their dreams
We want to make the journey toward parenthood as convenient and as stress-free as possible.