Specialties at New Life Hospitals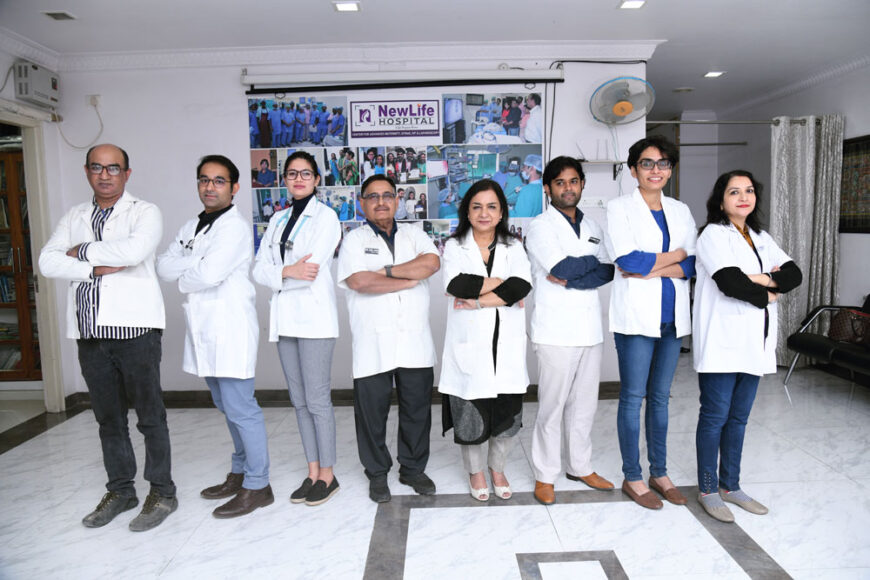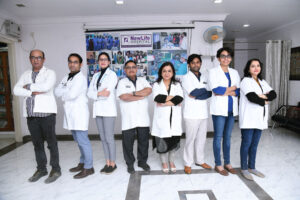 Parenthood is a tough job and a complicated one for some couples. There are various medical problems that could hinder the fertility journey of a woman. Thus, we at New Life hospitals house a team that can treat it all. Right from world-class fertility procedures to other related services; our team has expertise in every women's health-related problem.
For our team, it is not just about delivering the best in class fertility treatments but also making sure that women get the best in class healthcare. We constantly drive our efforts at creating a journey for couples to have safe and healthy parenthood.
Why choose us?
Our team at New Life hospitals is equipped to provide comprehensive care for all women's health problems under one roof. We also proudly house the first intensive newborn care facility in Eastern UP that is designed to cater to every problem of the newborn. Our end to end IVF solutions have helped thousands of couples fulfil their dreams of parenthood while also helping them deal with any medical complications.
We also house a team that is constantly engaged in industry-leading research and development to ensure that advanced drugs and medical techniques can be utilized to deliver the best quality services to patients.
Our list of services includes various procedures that are essential in helping you go through a smooth fertility journey such as:
IVF treatments
IUI (Intrauterine insemination)
Frozen embryo transfer
Hysteroscopy
Laparoscopy
NICU
High-risk pregnancy care
Painless labour
Recurrent pregnancy loss clinic
Ultrasound-guided gynecological procedures
Psychiatry
Feminine rejuvenation
Fetal medicine
Family planning services and many more such gynecologic and fertility-related services.
These services are adept at creating a great experience for expecting mother and those looking to have a baby.
What makes our services stand out?
Our team is the backbone of our success. With years of experience in infertility-related services, this team leaves no stone unturned in helping women realize their fertility goals or just stay healthy in general.
These professionals create a calm and comforting environment that gives a good overall experience for our patients. These experts utilize the best medical practices to identify and treat all women's health problems.
Our team assures a transparent and accountable process that ensures all your questions are answered in time and clearly and you are kept in the loop for all procedures and processes being conducted.
This transparency and high accountability help us maintain the high quality of our services. In fact, to help explore the procedures, we also allow patients to observe our embryologists as they carefully conduct their procedures with high levels of accuracy.
This subsequently allows us to set realistic goals for expecting parents or women going through gynecologic complications.  We love keeping our patients stress free and give them a hassle-free experience no matter what the complication or problem.