All You Need to Know About Laparoscopic Surgery
Every day several patients undergo laparoscopic general surgery in order to remove their gall bladder or appendix and to repair hernias in the abdominal wall. Due to this reason, the demand for the best gynecologist laparoscopic surgeon in India is increasing.
Laparoscopic surgery is basically a minimally invasive technique and is also sometimes called keyhole surgery. It is a reliable and risk-free surgery that helps in decreasing the risk of complications which is often caused at the time of large openings made on the stomach.
This surgery is not only less painful but also reduced the risk of hemorrhage, while it also ensures fast recovery.
However, if you want to go through this surgery and looking for a reliable laparoscopic surgeon hospital in Varanasi then New Life hospital is a one-stop solution for you.
In this hospital, you can find highly experienced laparoscopic surgeons who make use of the right medical equipment & instruments at the time of surgery.
If you have any questions about laparoscopic surgery then you are at the right place. In this article, you will know all the important things about laparoscopic surgery.
What is Laparoscopic Surgery?
Laparoscopic procedures are operations that need incisions. They are often considered minimally invasive because they are done with a small opening that measures almost a quarter to a half-inch in length.
To successfully project the body's structures on a screen, the doctor place laparoscope in the surgical incisions. Instead of seeing the internal organs directly when operating, the surgeon conducts the entire process utilizing the visualization which is projected on the monitor by scope.
Some of the common organs that laparoscope image includes liver, ovaries, colons, appendix, gallbladder, stomach, pancreases, and spleens.
Nowadays, different types of devices are available in different length, thickness as well as a degree of flexibility or firmness. The laparoscopic device also comes with a camera, surgical tools as well as a light source.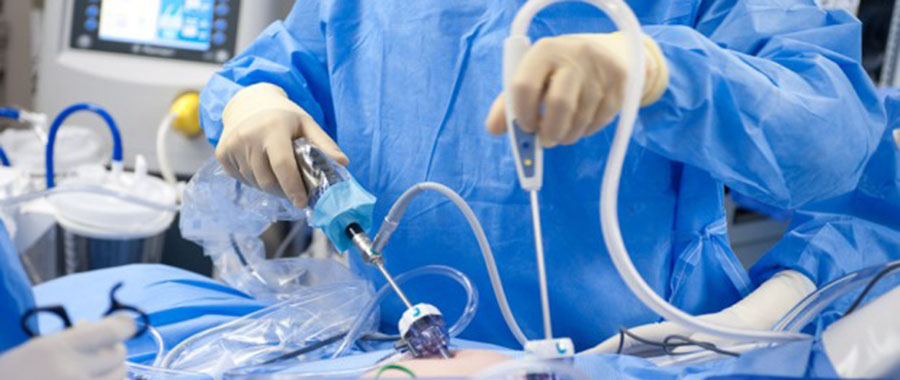 Why is Laparoscopic Surgery Done?
Most of the time laparoscopic surgery is performed for the better diagnosis of abdominal issues. This surgery is also made when the doctors require tissue from the abdominal part of your body.
However, most of the time this type of surgery is done for gallbladder removal or during bariatric operation. On the other hand, laparoscopic surgery is a slightly invasive method that is often used for weight loss.
How Long does a Laparoscopic Surgery Take?
Once the condition is diagnosed, laparoscopic surgery is done in almost thirty to sixty minutes.
But remember one thing always choose the right hospital that has an experienced surgeon for doing laparoscopic surgery. If you are in Varanasi then New Life Hospital is the best option which is also one of the well-known IVF centers in Varanasi.
How to Get Prepared for this Surgery?
Before going for laparoscopic surgery, you need to inform your doctor if you are pregnant so that they work around your baby accordingly. Also, tell your doctor if you are taking any medicines, painkillers, anti-inflammatory drugs, dietary supplements, or any other medications that affect blood clotting.
Informing all this beforehand will help your doctor to change your dosage in preparation for the operation.
You need to know that before starting the operation, the doctor performs several diagnostics of the entire body like chest X-rays, blood tests, and urinalysis.
You also need to stop the intake of food and water for almost eight or more hours before going for laparoscopic surgery. This further helps in reducing the risk of vomiting when you are in anesthesia.
How Much Time does Laparoscopic Surgery Take to Recover?
You can recover from this surgery quickly. You just need to stay at the hospital for a few hours so that your surgeon can evaluate all their vitals.
If you are in a good condition and there are no signs of anesthesia adverse reaction or surgical bleeding then the doctor will release you on the same day of surgery.
Therefore, if you have any inquiry about laparoscopy then consult the doctor once at New Life Hospital.