Tackle Infertility Crisis with IVF Center in India – Newlife Hospitals
Fertility is a boon for some and bane for few!!
Trying to conceive is a big step and trying to build a family is difficult when your fertility doesn't help. Newlife Hospitals is the leading IVF center in India that has successfully helped many couples to conceive safely and securely. If you're looking for the center that provides the best in class medical treatments and at affordable rates with high success rate then Newlife Hospitals is the right place for you where you can get all the facilities. It has the experts for all your fertility problems and can guide you throughout your fertility issue.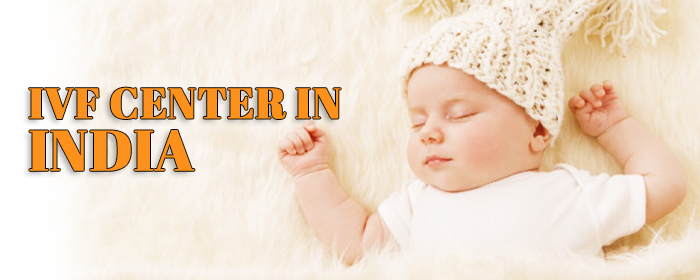 IVF specialist at Newlife Hospitals suggests many points that you should consider before going for a fertility treatment in India:
• A Perfect Time
Getting an IVF treatment at right time is necessary so it is crucial for you to decide when to opt for it as choosing your treatment while you're struggling with stress or major life crisis then it's a bad time to go for. IVF treatment is already very stressful and getting stress over pre existing bad mental state could be bad for you and your baby.
• Be healthy, feel healthy
Adopting a balance diet and a fitness program is the demand of your coming treatment phase as you'll be investing a lot of your health and energy into the process which requires your health should be fine in all terms. So to maintain it, experts advise either to join any fitness program or yoga classes or to maintain your diet by eating healthy.
• Choosing a Right Doctor
There are a lot of doctor to choose for IVF treatment in India at Newlife Hospitals as there are a lot of location options therefore no matter where you live, you can still opt for your fertility treatment with us. Choosing a right doctor for your treatment can advantage you in many terms like getting good success rate in your treatments, getting good advice that can help you recover fast, a trust that will help you overcome your stress etc at Newlife Hospitals fertility center.
• Quality of equipment used
The success of ivf treatment depends upon various factors while the medical equipment are one of important factor that can have a harmful effect on IVF outcome. Equipment used in the treatments can provide you an understanding of how much successful a treatment can be.
• IVF treatment cost
IVF india has variety in cost of their treatments depending upon the type of treatment you choose, location of the center you're choosing for, clinic you're choosing and various other sectors. Newlife Hospitals provides the IVF treatments at very reasonable rate. Taking into consideration the art reproduction technology and the requirement of an individual we design the advanced fertility program that not only focuses on the requirements in fact we changes our methods if required to make treatment successful anyhow.