Tips to Enhance Your Chances for IVF success
Although we are against clickbait headlines that grab attention and still strive to make you click on them, we repent – we are sinful. But, to be honest, quite a bit: of course, there are no "magic pills" and ways to influence the effectiveness of IVF, but there are a number of medically sound recommendations, following which both a woman and a man can increase the likelihood of successful conception with the help of assisted reproductive technologies.
Perhaps this list will not surprise you and will not give you the desired enlightenment, but what to do: sometimes the most banal and simple things lead to success – you just need to follow them and not deviate from the intended plan of taking help of IVF by consulting best IVF doctor in UP.
It is scientifically proven and substantiated that women with a body mass index between 19 and 30 are more likely to have a successful pregnancy than those whose scores are lower or higher. Losing or gaining weight is not easy, but it should be done in order not to hope for a miracle.
Start meeting every morning with a small set of physical exercises, try to lead an active lifestyle, change your "sedentary" habits and take control of your nutrition – only an integrated approach will help you to correctly approach the solution of this problem.
If you have an eating disorder, do not neglect the help of specialists – IVF doctors in varanasi– who can help you cope with insurmountable difficulties on your own.
Don't drink alcohol or limit your intake as much as possible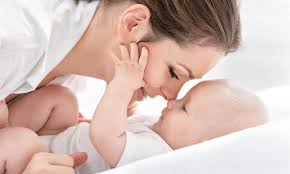 Many people appeal to the "therapeutic properties" of alcohol, saying that this problem is viewed one-sidedly by "healthy people".
In their opinion, there are statistics that take into account deaths from overdose, but there are no statistics that take into account "lives saved". This debate can be continued for a long time, but the fact remains that there are no safe doses of alcohol for pregnant women.
And if you are just planning to become a mother, then it makes sense to stop drinking alcoholic beverages altogether. When planning an IVF, IVF doctors Varanasi advise not to consume more than one alcoholic beverage per day, as this may reduce the likelihood of the procedure being successful.
Forget about cigarettes and quit smoking forever
Did you know that smoking lowers the chances of IVF success? So, not only you will have to quit smoking (if you, of course, smoke), but also your partner – after all, most of your daily life goes by with him.
Try not to drink caffeinated drinks
For many of us, a cup of coffee at breakfast is a sacred ritual that makes a sleepy and angry person a sweet and kind friend. If coffee is a guilty pleasure for you, then you should not completely abandon it, but remember that the more coffee, tea, chocolate, cola or green tea you consume, the less your chances of successful IVF. Watch out for this habit – and don't let it take over.
If you are one of those couples who are facing difficulty in growing their family, it is the best solution to consult the expert team of New Life Hospitals so that you don't waste time and get your own baby in the shortest time period, and that too safely.